About JBRV Mobile RV Repair
We are certified, bonded, and insured!
Finding a trustworthy mobile RV repair team that offers quality and timely service is nearly impossible. We, at JBRV Mobile RV Repair, are raising the standard by promising to deliver the results you need within a timely manner and prioritizing your constant satisfaction.
We are a Forest River Authorized Service Contractor!
Reliable, On-Site RV Repair
Our comprehensive on-site RV repair services aim to address the problems you're having and fix them promptly. The customer service and satisfaction we guarantee will ensure you are happy every time you leave our lot with your newly repaired RV. We set ourselves apart by taking pride in harnessing communication with you throughout your RV's repair. You'll never feel left in the dark wondering what is going on with your RV and when you can expect the service to be completed.
We're confident our team can deliver on our promise because we have over 16 years of hands-on experience as factory-certified technicians. We've overcome many RV troubleshooting and repair issues that have allowed us to refine our process to a seamless system guaranteed to keep your rig ready for your next adventure.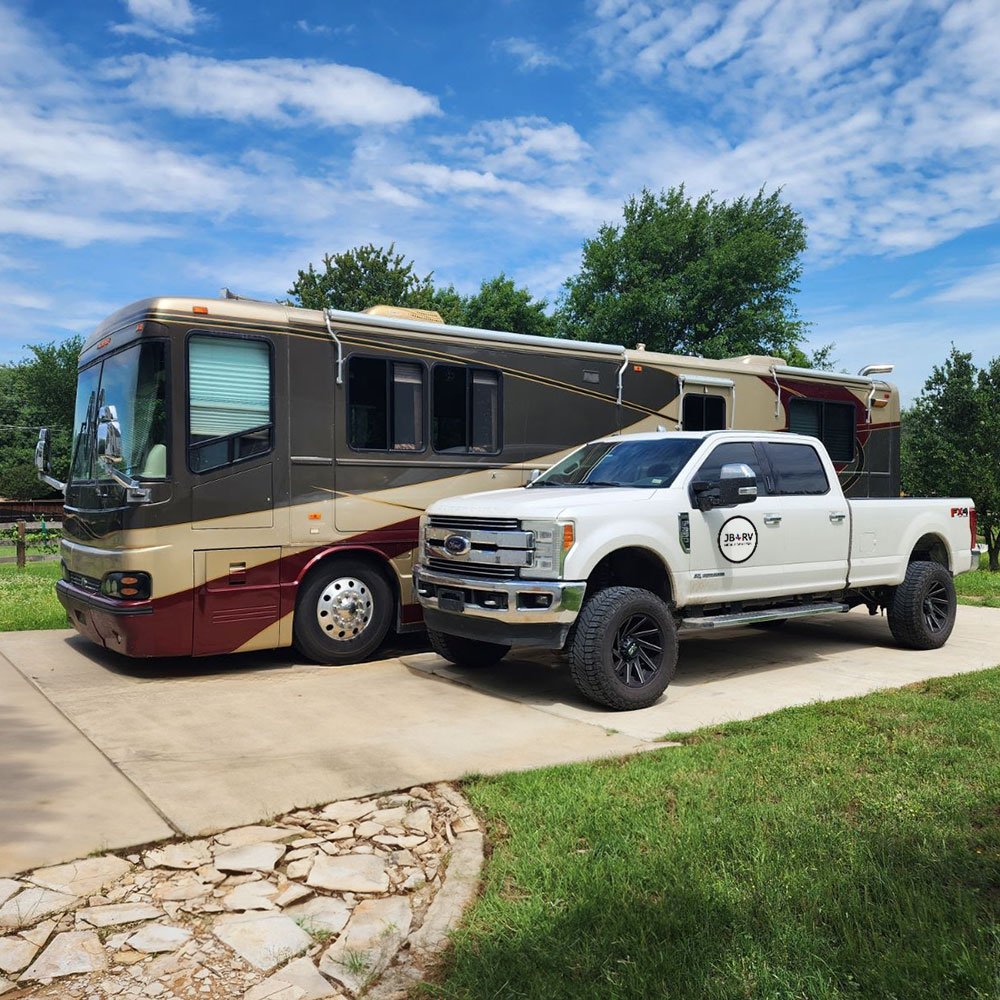 "I had an air conditioner fail. Leo was out the next day with a new one had me up and running in no time. I will call him again and refer anybody in the area to him for mobile RV repair."
Get all your RV repairs done at your location with an experienced team you can trust.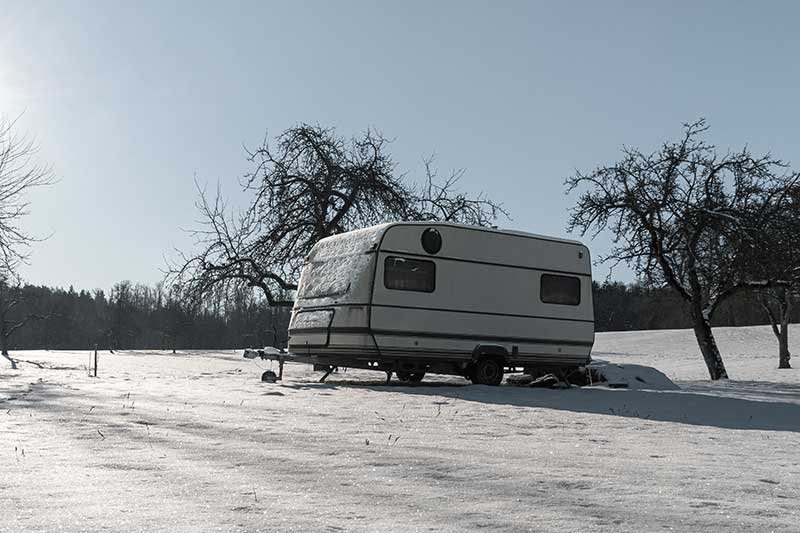 Don't let the cold Texas weather cause issues, let our mobile team get your rig ready with our RV winterizing services.
Convenient accident and weather damage repair services with the highest customer service standards.

I called JBRV Mobile RV Repair based on reviews, and I am glad I did. The technician, Leo, was able to find and solve my plumbing issue, then checked my heating system, AC, and roof. He could have tried to sell more services, but he didn't. He let me know the true condition of everything and when I should have them checked again. He is thorough, honest, and courteous. I highly recommend JBRV, and I will be calling them again for repairs and regular maintenance.
Kendell McWilliams
October 9, 2023
Very professional and great personality, I'll be using them for everything that needs to be worked on.
Jeff Klott
September 23, 2023
Leo and team really came through for me on a travel trailer brake repair job. We needed new brakes put on prior to leaving on a week long trip from DFW to Angel Fire, NM. The brakes were installed but did not seem to work right. Leo took the time to ride with me to properly burnish the brakes and ensure they were in good working order. Problem solved. Over all I am very happy with Leo's work and customer service. I would definitely recommend him!
B Wagner
September 14, 2023
Leo & his guys always provide great service and awesome customer service. They are always willing to go the extra mile to help out a customer.
Shannon Hall
June 20, 2023
If I could give more than 5 stars, I most definitely would! I am thoroughly impressed! They came out to work on my trailer's AC (the breaker was tripping, and the AC wasn't turning on.) in the searing heat, and man, did they rock it! 30 minutes later, it was back up and running! They did some repairs to the ducts, promptly diagnose what was going on, and explained what was going on. They even want to do a follow-up to reassess. I've definitely nicknamed Leo and Joe "The RV Doctors". 😂 This was my first time having to call an RV repair team, and it is safe to say I will be a continuing customer! From scheduling the appointment with Jennifer to Leo and Joe coming out to look at the RV, the process has been smooth and flawless! They have all been excellent, communicative, and personable! If you have ANY RV repair needs, I highly suggest JBRV! Thank you guys again! 😊
Great service and fast! I had a very hard time finding help with my RV. JBRV came To the rescue!
Tammy Roussin
May 20, 2023
Had a outside molding issue. Answered texts, communication was fabulous, arrived on time and did the job quickly... AT OUR HOME! Without a ton of cash! Thank you! I will recommend you to all our camper family's!
Rusty Jeffers
May 18, 2023
They were knowledgeable, friendly and quick. I would highly recommend them. Service on motorhome slide.
JBRV know what they are doing with RVs and do it very well. 😊 I'm definitely a returning customer.